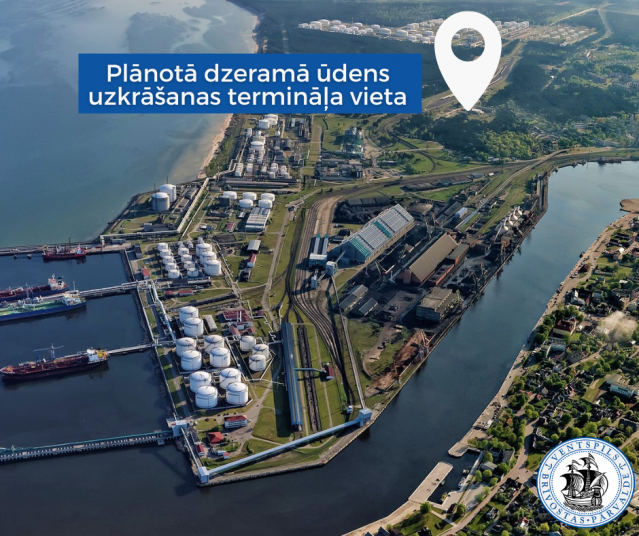 The Freeport of Ventspils Authority has signed a development right agreement with SIA BLNC, which plans to invest up to 25 million EUR in Ventspils and build a drinking water storage terminal and export infrastructure. The agreement is concluded for a land plot of approximately 7.1 hectares in Ventspils, P.Stradiņa iela 20.
As part of the project in the Freeport of Ventspils, SIA BLNC plans to build a drinking water storage terminal, from where bulk drinking water would be exported by tanker to geographic destinations where drinking water is a scarce product. The company expects the end users to be companies with a demand for high-quality water, including bottled water companies, other beverage producers, agricultural companies, food manufacturers, pharmaceutical companies, and other companies and organisations looking for long-term security of their drinking water resources. Latvia, and the Ventspils region in particular, can be proud of the wealth of these resources, which is why it was decided to set up such a project.
The Freeport of Ventspils Board has also decided to grant the status of a licensed company to SIA BLNC, so that it can benefit from the advantages of the special economic zone.
The company plans to establish a modern water storage warehouse, while the transfer of water to ships would be carried out in cooperation with AS Ventbunkers or SIA Ventspils Nafta termināls. Drinking water is to be obtained by using the capacity of SIA Ūdeka. The planned cargo turnover could reach 3-6 million tonnes per year, which would also be an important alternative for cargo diversification in the Port of Ventspils. The project is planned to be implemented over the period of 2-3 years.