Riverside Industrial Area North

Companies producing various products operate in the Riverside Industrial Area North. The area is located in the central part of the city, in 10-minute drive from the Port of Ventspils and ~ 2-hour drive from the capital Riga and Riga International Airport (RIX).
Riverside Industrial Area North
Total space: 61 ha
Vacant space: 21 ha
Available plots of land equipped with utilities.
Opportunity to design and construct industrial buildings, access roads and parking lots.
Available utilities: power connection, water supply, heat supply etc.
Available railway.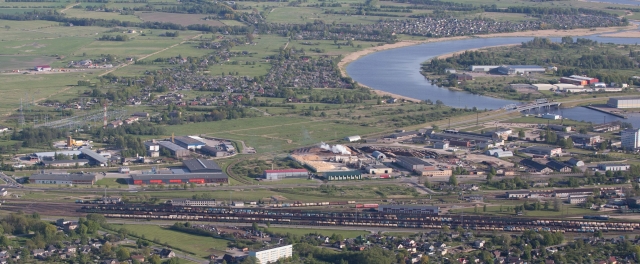 Current Lessees Of The Riverside Industrial Area North
Manufacturer of polyurethane products FROLI Baltic, which manufactures various industrial plastic products for such sectors, as medicine, rehabilitation, furniture industry etc., operates in this area, as well as producer of high-quality industrial and premium shavings pellets Kurzemes granulas, manufacturer of insulating glass unit, wood and wood-aluminium windows and doors ARBO Windows, chocolate factory Amare Confectionery, which produces in Ventspils 18 kinds of chocolates, as well as manufacturer of large-size fiberglass constructions (reservoirs, pipelines and other constructions) Ventspils – Andren.
See all industrial clients of Ventspils.
Ventspils industriālās zonas​-en