Riverside Industrial Area South

Companies producing various products operate in the Riverside Industrial Area South. The area is located in the central part of the city, in 5-minute drive from the Port of Ventspils and ~ 2-hour drive from the capital Riga and Riga International Airport (RIX).
Riverside Industrial Area South
Total space: 78 ha
Vacant space: 36 ha
Available plots of land equipped with utilities.
Opportunity to design and construct industrial buildings, access roads and parking lots.
Available utilities: power connection, water supply, heat supply etc.
Available railway.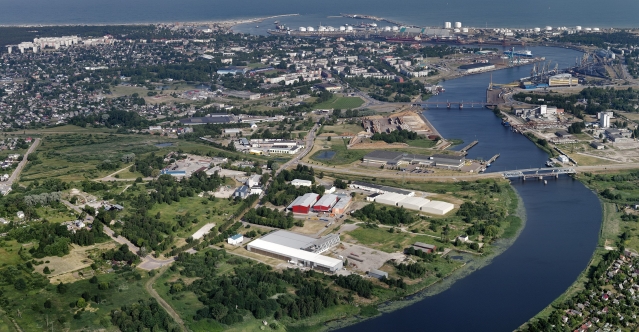 Current Lessees Of The Riverside Industrial Area South
Metal processing company Ventspils metināšanas rūpnīca , which produces large-size, various complexity metal constructions for mechanical engineering and industry, operates in this area, as well as one of the largest candle factory in the Baltic States – Diana Sveces, modular construction company Forta Prefab, which produces ready modules for hotels, apartments, hydraulics and pneumatics parts production and distribution company Hydraulik Bauteile Baltic, and wood-processing company Baltic Forest Trading.
See all industrial clients of Ventspils.
Ventspils industriālās zonas​-en