Fish processing, shipbuilding, ship repair companies and various mechanical workshops operate in Marina Industrial Area. The area is located in the Western part of the city, in 10-minute drive from the Port of Ventspils and ~ 2-hour drive from the capital Riga and Riga International Airport (RIX).
Marina Industrial Area
Total space: 17 ha
Vacant space of premises: 13,300 m2
Opportunity to lease premises and buildings from private developer.
Available utilities: power connection, water supply, heat supply etc.
Available access roads, parking lots and marina.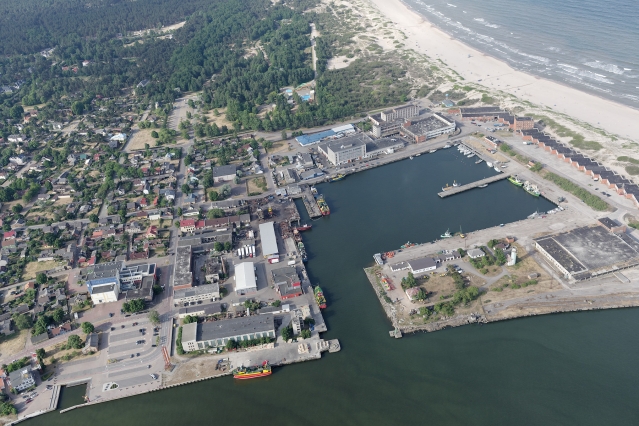 Development Projects In Marina Industrial Area
Ready or adjustable industrial premises, warehouses, as well as office premises of the total space of 13,300 m2 are available for lease in Marina Industrial Area. Opportunity to invest in development projects, such as in multi-storey residential house, as well as in hotel project together with a private developer.
Current Residents Of Marina Industrial Area
Ventspils Marina with places for 30 boats operates in the area providing full service, as well as the fish processing company STEMA Real, fish processing factory Ventspils zivju konservu kombināts , fish acceptance terminal Kurzemes zivju termināls , buoy repair workshop of the Freeport of Ventspils Authority, as well as the ship repair and metal processing service provider Ventdok and Sarkanā Bāka KRC.
See all industrial clients of Ventspils.
Ventspils industriālās zonas​-en