Industrial Sites and Premises

We offer plots of land and industrial premises prepared for lease.
Since the middle of the last decade, purposeful work on the development of industrial areas was commenced. Freeport of Ventspils Authority has built production spaces in the area exceeding 40,000 m², and this area has become home to several tens of Latvian and foreign producing companies. More than 1,700 new jobs have been created over those years.
Contact us, if you want to find the best solution of land and premises for your company in any of the seven industrial areas of Ventspils.
Industrial Areas of Ventspils
(Click on the chosen area for detailed information)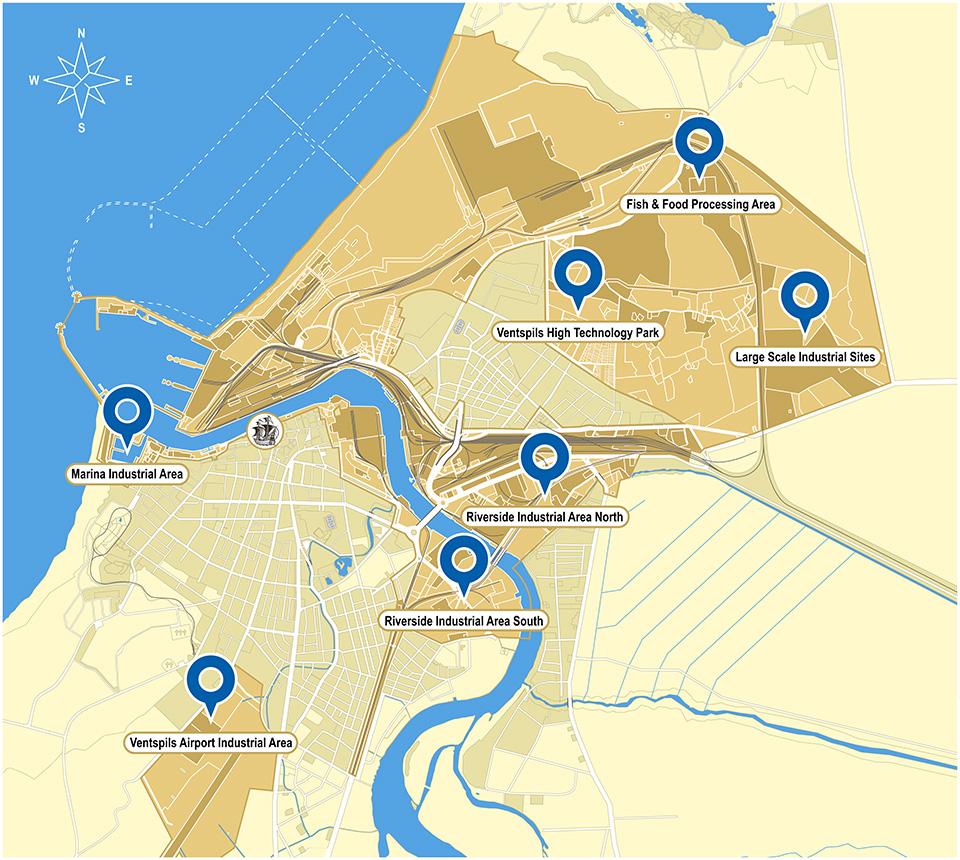 Offer of New Industrial Buildings
Lease Of Territories For Commencement Of Industrial Production
Alongside the current industrial territories, space exceeding 500 hectares is intended for the implementation of new industrial projects in the Port of Ventspils. Prepared plots of land of space from 1 to 100 hectares may be used for the commencement of production in the industrial areas with the option of expansion, if necessary.
We offer long-term cooperation for the development of industrial objects — Land Lease Contracts for the period up to 45 years with the option of prolongation for equal period. Lease payment of the territories equipped for industrial activity is in the amount of 0.25–0.5% of the cadastral value of the land. Upon lease of industrial areas, agreement on creation of additional infrastructure required for the company's development is possible. Land and industrial buildings may be purchased for ownership.
Businesses currently in Freeport of Ventspils
Sales manager of Hydraulik Bauteile Baltic Alfrēds Grieze:
– Since our greatest customer Bucher Municipal Ltd. operates in Ventspils, we chose to launch our company's operation right here. The future operations and business development in Ventspils was also supported by the fact that the municipality and the Freeport of Ventspils had been very flexible and had supported us in the development process.
Co-owner of the confectionery factory Pobeda and director-general of its Ventspils branch Andrey Muravyev:
- At Ventspils plant we have installed the world's most advanced chocolate production line. We have chosen the best equipment for our European branch, which allows us to work at the highest level, guaranteeing the highest quality and product safety. Ventspils is our gateway to the Latvian, European and world markets, and we are willing to enter them with the highest quality products and perfectly tasting chocolate. We are the first confectionery plant in Russia opening a production unit in Europe, and we regard the establishment of a plant in Latvia as a very important step.