Industrial Sites and Premises

We offer plots of land and industrial premises prepared for lease.
Since the middle of the last decade, purposeful work on the development of industrial areas was commenced. Freeport of Ventspils Authority has built production spaces in the area exceeding 40,000 mĀ², and this area has become home to several tens of Latvian and foreign producing companies. More than 1,700 new jobs have been created over those years.
Contact us, if you want to find the best solution of land and premises for your company in any of the seven industrial areas of Ventspils.
Industrial Areas of Ventspils
(Click on the chosen area for detailed information)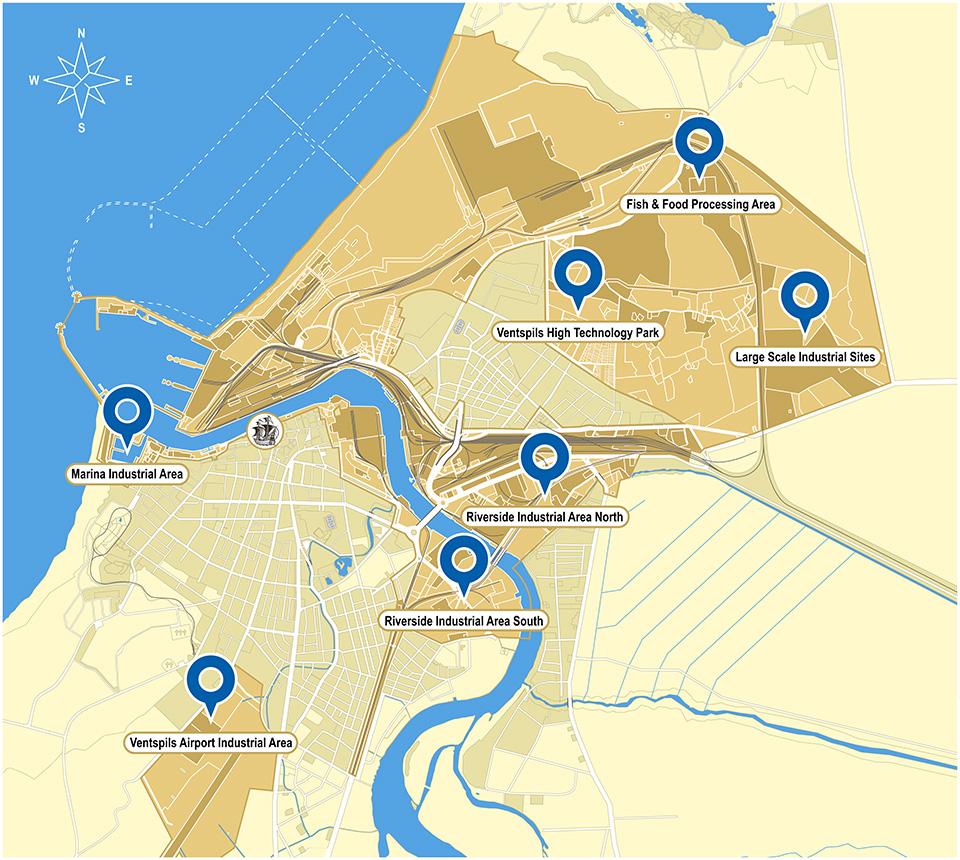 Offer of New Industrial Buildings
Lease Of Territories For Commencement Of Industrial Production
Alongside the current industrial territories, space exceeding 500 hectares is intended for the implementation of new industrial projects in the Port of Ventspils. Prepared plots of land of space from 1 to 100 hectares may be used for the commencement of production in the industrial areas with the option of expansion, if necessary.
We offer long-term cooperation for the development of industrial objects ā€" Land Lease Contracts for the period up to 45 years with the option of prolongation for equal period. Lease payment of the territories equipped for industrial activity is in the amount of 0.25ā€"0.5% of the cadastral value of the land. Upon lease of industrial areas, agreement on creation of additional infrastructure required for the company's development is possible. Land and industrial buildings may be purchased for ownership.
Businesses currently in Freeport of Ventspils
Chairman of the Board of Ventspils High Technology Park Ivars Eglājs:
ā€" Ventspils is the only Latvian city in which the number of ICT companies has increased more than 5 times during the last 7 years. The developed strategy and action plan prescribes a further development and provision of ICT concentration in the city. According to the strategy we plan to make Ventspils more visible in the European ICT map by finding the niche appropriate for Ventspils and the whole region as well as by providing high-quality education for professionals, and excellen infrastructure and the best conditions for ICT companies.
Managing Director of Bucher Municipal Niklaus Huser:
ā€" Thankā€™s to the favorable frame conditions from Latvia and special the City of Ventspils with the well developed infrastructure and relatively low production cost, Ventspils wone the production place competition in the eastern countries. Our Bucher production Companie in Ventspils is a success story for Bucher and the cooperation with the Freeport of Ventspils. After consolidation of the successful production the Management of Bucher made a strategical decision in 2012 to take over land and building from the Freeport of Ventspils for further growing development and expansion of the sweeper business at Ventspils.