Ventspils Airport Industrial Area

Metal processing and mechanical engineering companies operate in Ventspils Airport Industrial Area. The area is located in the Southern part of the city, in 10-minute drive from the Port of Ventspils, next to Ventspils Airport and in ~ 2-hour drive from the capital Riga and Riga International Airport (RIX).
Ventspils Airport Industrial Area
Total space: 34 ha
Vacant space: 18 ha
Available plots of land equipped with utilities.
Opportunity to design and construct industrial buildings, access roads and parking lots.
Opportunity to lease premises and buildings at competitive lease payment.
Available utilities: power connection, water supply, heat supply etc.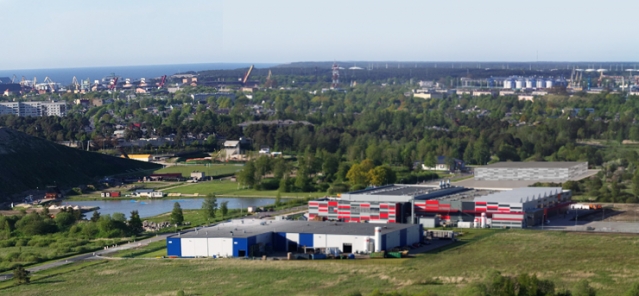 New Buildings In Airport Industrial Area
Space of premises of the building ~ 4,100 m².
Free height in the production area: 7 m.
Load on the floor of the building: 2.5 t/m².
Integrated office, household and technical premises.
Power capacity: 1 MW, with the option of increase.
Provided all required communications.
Building may be adjusted to the lessee's requirements.
Apply for lease!
Current Lessees Of Ventspils Airport Industrial Area
Utilities trucks manufacturing company Bucher Municipal of Swiss group of companies Bucher Industries, which manufactures five various types of street cleaning trucks, providing full manufacturing cycle on the site operates in this area, as well as metal processing company Malmar Sheet Metal, which produces metal parts for various equipment and vehicles in cooperation with such world-famous mechanical engineering brands as Volvo, Renault, Scania, Mitsubishi etc.
See all industrial clients of Ventspils.
Ventspils industriālās zonas​-en