Fish & Food Processing Area

The Fish & Food Processing Area is located in the Northern part of the city, in 25-minute drive from the Port of Ventspils and ~ 2-hour drive from the capital Riga and Riga International Airport (RIX).
Fish & Food Processing Area
Total space: 10.8 ha
Available plots of land equipped with utilities.
Opportunity to design and construct industrial buildings, access roads and parking lots.
Available utilities: power connection, water supply, heat supply etc.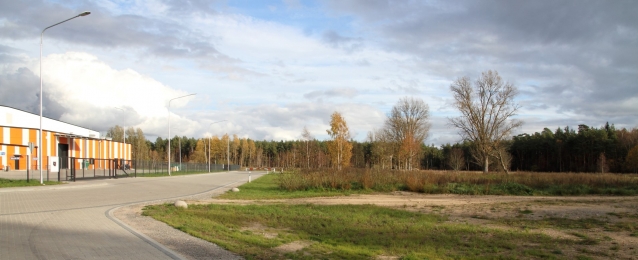 Fish & Food Processing Area
Nacionālās zvejniecības ražotāju organizācija (NZRO) operates in the area storing fish products in six freezer chambers with the total freezer capacity of up to 5 thousand tons.
In 2019, the Freeport of Ventspils Authority signed an agreement with SIA Aquatoria V on the building rights in respect of the land plot at Talsu iela 200, Ventspils. The company plans to build there a new, modern complex for production and processing of compound fish feed.
See all industrial clients of Ventspils.
Ventspils industriālās zonasā€‹-en