Ventspils is geographically especially well suited for servicing offshore wind farms, therefore, Freeport of Ventspils Authority has started a targeted work so that Ventspils Port can make a significant contribution to the development of renewable energy. This week market research analyst Marcis Neliuss together with other representatives from Estonian and Latvian off-shore wind industry is taking part in the Roadshow Mission to the UK.
UK is one of the world's largest markets for offshore wind, with more than 10GW of cumulative installed capacity and ambitious plans to achieve 50GW by 2030 which gives country a lot of experience that Latvia may learn from.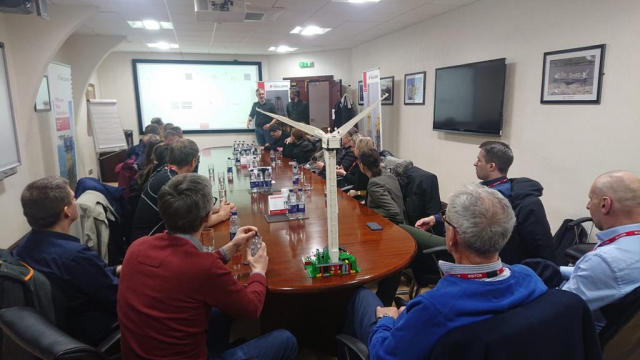 The roadshow is being organised by the British Embassy in Riga together with AIA company from Aberdeen.
This year, development of a study on the best solution for servicing offshore wind farms and related infrastructure in the Port of Ventspils is planned, which will also include modelling of a new terminal in the Ventspils Northern Port. This is one of the steps in a long-term strategy to develop a renewable energy production and maintenance service in the Port of Ventspils.
Ventspils is a deep-water port with infrastructure suitable to handle different types of cargoes. This, combined with the region's natural windiness and consequently the highest number of sunny days in Latvia annually, makes Ventspils perfectly suited for the development of a renewable energy production and service hub.