This week, energy policy makers and entrepreneurs from around the world are meeting in Rotterdam at the World Hydrogen Conference and Exhibition "World Hydrogen 2023" to cooperate and share experiences in developing and implementing a hydrogen economy.
The Freeport of Ventspils Authority is represented at the conference by Board Member Andis Zariņš and founder of the renewable energy cluster Kaspars Liepiņš.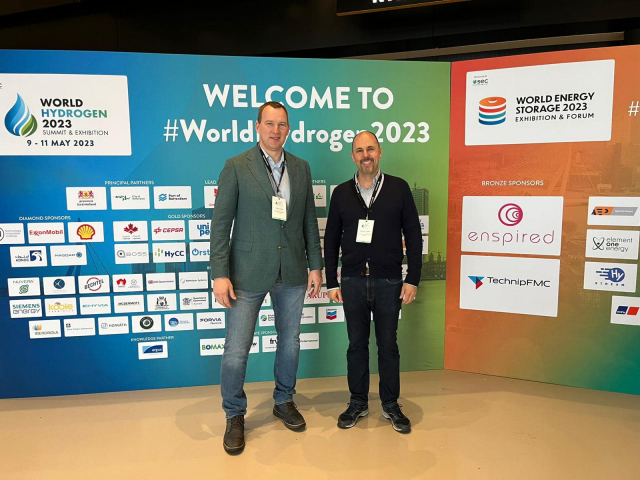 Several offshore wind farm areas are being developed in the Baltic Sea off the coasts of Latvia and Estonia - negotiations with developers of wind farms on possible operations in the Port of Ventspils are already in progress. At the same time, several solar parks are planning to start operation in the Freeport of Ventspils. For the production of green energy, not only generation of renewable electricity is important, but also its sustainable accumulation. "Green" hydrogen and fuels synthesised therefrom (e-methanol, green ammonia) play an important role in this sector. Ventspils has huge potential to become a major centre for renewable energy and its carriers. In addition to its economic contribution, it will also successfully address decarbonisation of production and climate issues.