The SIA Bio-Venta which is operating in the territory of Ventspils Freeport is the biggest biofuel production and transhipment complex in Baltics, and this year they significantly increased their production volume, comparing to last year. The company hopes that this tendency will remain in the future.
Rapeseed is in demand not only in Latvia
Due to a bumper harvest of rapeseeds in EU last year, the production volume of rapeseed oil and oil cakes in the first four months of this year has increased for 20%, comparing to the same period last year. Whereas the production of biofuel has increased by 80 %, mainly due to changes in legislation. It is expected that the high demand for biodiesel will remain in the future and thus will allow retaining high production volume.
Bio-Venta produces biodiesel from rapeseeds growing in Latvia which is very favourable to use considering the suitable Latvian climate for growing rapeseeds. Rapeseeds are significant for grain-farming sector in Latvia because of its profitability and possibility to follow the crop rotation. Nevertheless, the biodiesel made from rapeseeds by quality assessment is the most suitable for use in Latvia'Äôs climate. SIA Bio-Venta mostly tries to purchase rapeseed from Latvian farmers or corporate farms but they also purchase from other the Baltic States and CIS (Commonwealth of Independent States). The company explains that this is necessary because rapeseed is the first crop of cereals that is being threshed and the farmers must clear their warehouses for the next crop of cereals. And that is why most of 200-220 thousand tonnes of rapeseed, grown in Latvia, are exported. 'ÄúBecause of that, during the second part of the year, we have to purchase rapeseed from other countries. But these circumstances are beneficial to Bio-Venta because the connections with foreign suppliers provide Bio-Venta with resources in times when Latvian climate is not so suitable for growing rapeseeds, as it was in the last autumn and this spring. The company'Äôs location in Freeport allows us to receive raw materials via auto transportation, railway, and through various port terminals by sea,'ÄĚ says Indulis StikńĀns, the Production Director of the company.
Positive changes in legislation
After a few years discussing the promotion of biodiesel consumption in Latvia with the Ministry of Economics, the new Cabinet of Ministers' of the Republic of Latvia regulations, establishing a mandatory admixture of biodiesel or of biomass-derived diesel of at least 4.5 % for all diesel fuel for the period from April 15 to October 31, has come into effect. This contributes to the use of both Latvian-produced rapeseed biodiesel, and hydro treated vegetable oil produced abroad, replacing petroleum raw materials with renewable resources and thus reducing greenhouse gas production. In many cases, when pumping diesel fuel from the Latvian gas stations, the 5 % added biodiesel will come from Bio-Venta.
On May 29, the Cabinet of Ministers approved the further assigning of the draft law on Transport Energy Law to the Parliament. This draft law anticipates for fuel to consist more biofuel so that Latvia would move closer to the aim of reaching 10 % of renewable resources in fuel by 2020. Bio-Venta when working with its full capacity can provide around 12.5 % from the amount of diesel fuel needed in Latvia.
Because of the fact that EU legislation does not allow for fuel to consist more than 7 % of biofuel that is made from vegetable oil or grain, to receive country's goal of 10 %, several renewable energy resources in transportation will be needed: first generation biodiesel and bioethanol, biofuel produced from waste (used frying oil, animal fat, wood, straw), and completely new types of biofuel that have not been commercially produced yet. Bio-Venta also wants to contribute to achieving the goal and is currently considering the possibility to produce part of its biofuel from used frying oils and in that way beginning recycling that type of waste.
'ÄúWe want to dispel the myth that biofuel production from grain takes away resources from food production. From 1 tonne rapeseed, only 400 kg of rapeseed oil can be obtained, as rapeseed oil cakes are made up of the remaining 600 kg. This product is widely used in feedstuff as a source of protein. The quality of rapeseed cakes produced by Bio-Venta is highly evaluated not only in Latvia but in Scandinavian countries where rapeseed cakes are used in the production of different animal and fish feed. Rapeseed oil cakes have high demand in the European Union and they can successfully replace the imported soy protein,'ÄĚ explains StikńĀns.
Myths and facts about biodiesel
StikńĀns admits that recently, while discussing biofuels on Latvian Radio, he once again had to face some old myths that rapeseed biodiesel is harmful to automobiles: 'ÄúOccasionally people are saying that biodiesel leads to all possible problems, starting with an empty tire and ending with the engine damages. The truth is that the 7 % admixture is safe for any diesel machine because such amount of admixture is included in the quality standard EN 590 which all engine manufacturers comply with. Rapeseed biodiesel has been successfully used in Europe for more than ten years, every year consuming more than 10 million tonnes. 60 % of Latvian automobiles are purchased from Western Europe, where they have been already consuming fuel with 7 % admixture of biofuel for several years. Unfortunately, in Latvia, some fuel suppliers are still promoting the myth that adding one drop of biofuel will irreversibly damage the engine.'ÄĚ
The producer of biofuel accents that this kind of behaviour is contrary to European and Latvian policies to promote the consumption of biofuel and disturbs the achievement of the 10 % biofuel goal. Biofuel produced by Bio-Venta meets the highest quality standards and is particularly suitable for use in Scandinavian and Latvian climate, due to the reduced amount of water and monoglyceride. The Production Director also notes that 35-50 % of biodiesel produced this year is planned to export to Scandinavian countries, where it is used both in the form of admixture and as 100 % biofuel.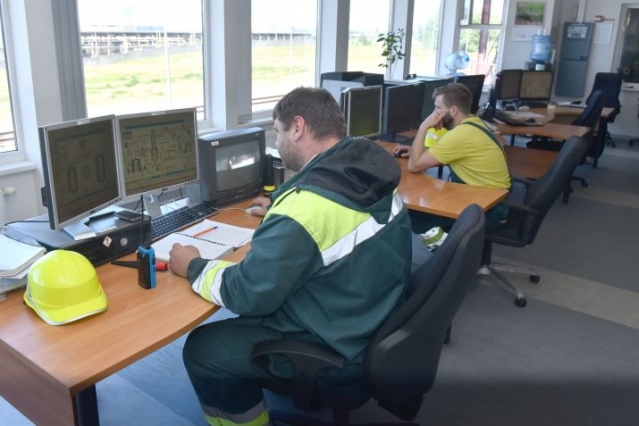 Everything happening in the company, starting with the receipt of raw materials and ending with the processes of production is being monitored.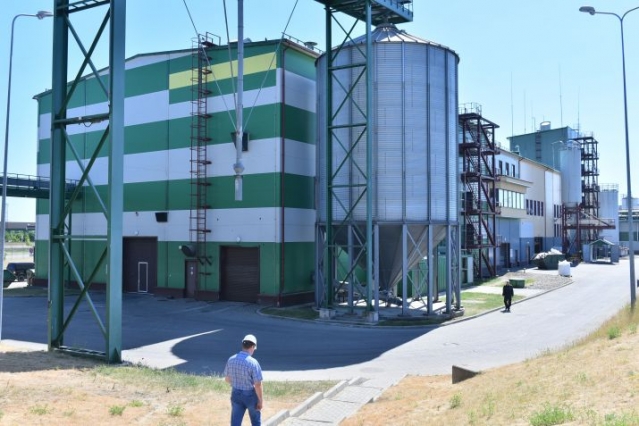 Bio-Venta location in Ventspils Freeport has helped it to overcome economic crises in the Latvian market.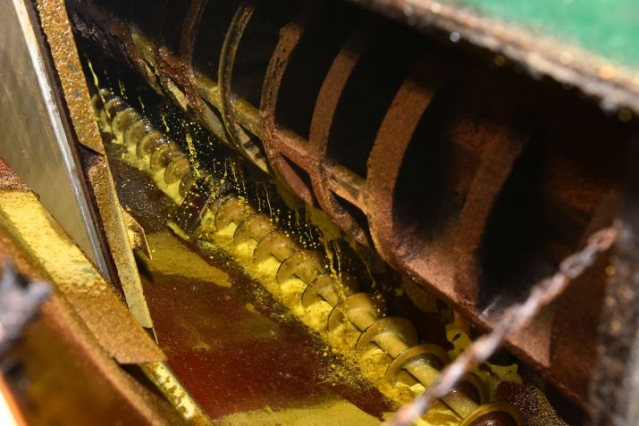 Around 400 kg of rapeseed oil is obtained from on tonne of rapeseed
Location in Freeport allows us to be flexible
Egils Staris, Bio-Venta Chairman of the Board
Location in Ventspils Freeport gives SIA Bio-Venta the opportunity to not only receive rapeseed through various transportation but also to be flexible in the shipping of finished product. The location was very helpful during the time when Latvia had not introduced the laws and regulations corresponding to the EU Directive, which would have contributed to the consumption of biofuel in Latvia. The provisions of the Cabinet of Ministers also allowed for the last two years to not add admixture of biodiesel during the summer period, if arctic diesel fuel is consumed. As a result, the consumption of biodiesel in Latvia fell to 0 %, for which Latvia received criticism from EU. As long as we did not have a domestic market, we had the possibility to send the finished product to Western Europe and Scandinavian countries. The location in Freeport territory provided us with the opportunity to work and wait for the moment when the legislation in Latvia will be organized and the decisions on biofuel market will be made. While there was an economic crisis in the field of biofuel production, the companies that were located somewhere far in the continent seized to exist. Meanwhile, the companies with an exit to the port continued their work. We can store a large quantity of raw materials in our warehouses so that we can use ships not only to transport but also to receive grains, rapeseed oil, and it gives certain advantages when competing with other companies. Our location, in general, is very advantageous because we are located between the raw material suppliers and finished product consignees. In the industry of biodiesel production, most of the raw materials and finished product are priced in correspondence with the supply provisions at the port of Rotterdam, because most of the transactions are taking place there. The raw materials we use are coming from the East and thus we do not need to use the port of Rotterdam. Instead of rapeseed and rapeseed oil in the form of raw material being transported from East to Rotterdam through Latvian ports, we intercept it in the middle and use it in the production of biodiesel. From that the finished product continuous its way to the West. We are benefiting from the logistics process because we do not need to transport the raw materials from Rotterdam and afterwards back to the West, as do other companies in Western Europe.
We also would want to thank our employees, suppliers, customers, and partners for the work, strength and patience invested promoting the development of greener Latvia, as well as for giving job opportunities not only to the 57 employees of Bio-Venta but also to more than 3000 people involved in the fields of obtaining raw materials, logistics, technical service and administration, in the production of rapeseed oil cakes and biodiesel in Ventspils.