FROLI Baltic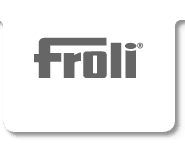 Country of origin:
Germany;
Business Sector:
polyurethane manufacturing;
Froli Baltic Ltd. is a cooperative company of the German manufacturer FROLI-Kunststoffwerk GmBG & Co. KG that produces polyurethane foam products for such industries as medicine, rehabilitation, furniture industry etc. The range of Froli products covers more than 4000 industrial plastic products produced by technologies as polyurethane processing, injection under pressure, thermoforming etc. The plant with its 26 employees transports the ready-made products to countries such as Denmark, the Netherlands and Germany.
Contacts:
Adress: 6 Kustes dambis, Ventspils, LV-3601, Latvia
Phone: (+371) 63634500
Fax: (+371) 63634519
E-mail: [email protected]
www.froli.com
Member of the Board of Froli Baltic Margret Fromme-Ruthmann.
– Margret Fromme-Ruthmann on the city of Ventspils: "Your city is like a pearl by the sea – it impresses me how very clean and neat everything is here. Every time I come here, I feel like I'm visiting friends."
And on the workers: "What is commendable is not only the level of education of the local workers, but also the fact that every one of them is ready to receive educational training, to learn, to acquire new skills and, most importantly – let themselves be taught. The training in collaboration with the German colleagues is taking place both here and in Germany. We are proud of our workers and pleased with how honestly and thoroughly they are doing their jobs. They don't teach you in school how to work with a polyurethane device. This has to be learnt on the spot, production changes, therefore the workers need new skills and competences."