Two new assembly lines were opened at Ventspils factory of the manufacturer of municipal vehicles Bucher Municipal. From now on new generation two- and four-cylinder street sweeping machines, which previously were manufactured at Butcher Municipal's factories in the United Kingdom and Switzerland, will be manufactured in Ventspils.
In October, Bucher Municipal that has worked at the industrial zone of Freeport of Ventspils for 12 years completed manufacturing of the first municipal machine C401 that was fully manufactured at Ventspils factory. This event served as a symbol of a beginning of new phase at Ventspils factory. From now on, the compact street sweeping machines CityCat2020 and C401 will be manufactured in Ventspils.
The assembly line of the compact street sweeping machine CityCat2020 was moved to Ventspils from the Bucher Municipal's parent company in Switzerland, the assembly line of the compact street sweeping machine C401 was sent from the Bucher Municipal's company in the United Kingdom.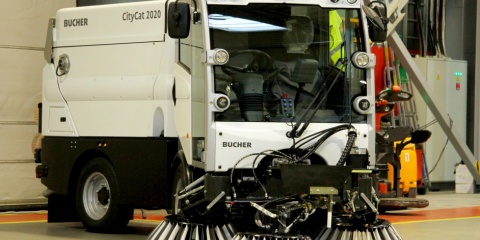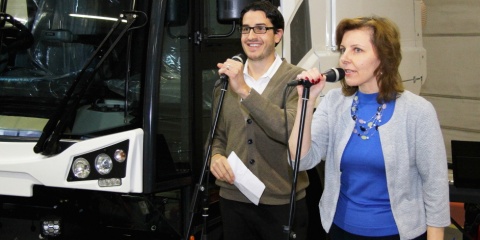 A year ago, the first ready-made vehicle one-cylinder street sweeping machine that was fully assembled in Ventspils was taken off the production line of Bucher Municipal. Opening of new lines means that full production cycle of three types of municipal vehicles will be possible in Ventspils. Up to now, the company was only manufacturing and assembling separate parts of street sweeping machines – waste containers or the so called barrels, as well as chassis, etc. that were later sent to the parent company in Switzerland and to distributors of street sweeping machines.
Full manufacturing cycle includes manufacturing process starting with metal cutting up to ready-made vehicles. Cabins and many other parts are provided by suppliers from Italy, Germany, Switzerland and other European countries, the majority of parts, however, are manufactured in Ventspils.
The company has mentioned stability as the key precondition for implementing full manufacturing cycle of municipal vehicles in Ventspils. More than ten years Bucher Municipal has gradually developed and expanded the factory proving to the parent company that Ventspils people are able to achieve and maintain the high manufacturing level, optimise manufacturing costs and face competition.
SIA Bucher Municipal is a subsidiary of the affiliate Bucher Municipal of the Swiss Group Bucher Industries AG. Bucher Municipal is a leader of the European and Australian markets manufacturing municipal vehicles for cleaning streets and snow for private and public needs. The company manufactures sweeping equipment, cleaning equipment for winter and refuse equipment.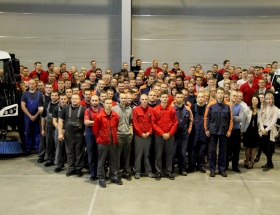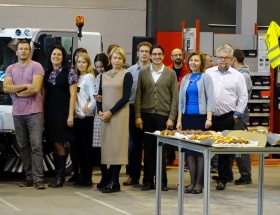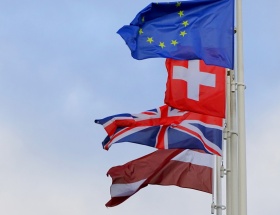 Turnover of the Bucher Group amounts to 2.2 billion euro a year and the company employs 11,500 employees in the world. The company's territory takes up 8ha in Ventspils and with manufacturing buildings of 10,000m2 has become one of the largest depots of municipal vehicles of the Group. More than 240 employees work at Ventspils factory.
Additional information: Mikus Brakanskis, [email protected]