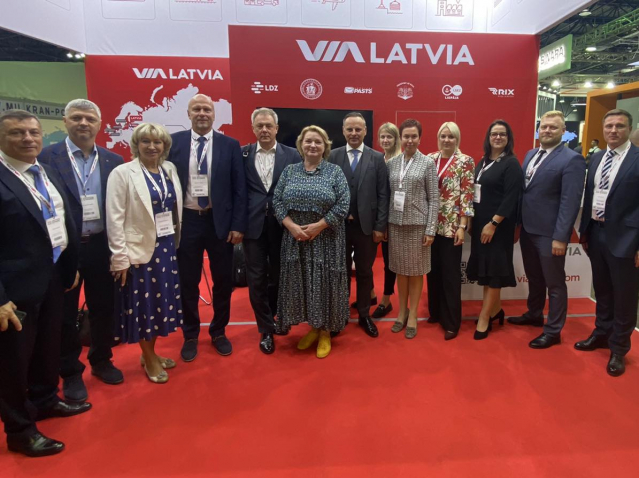 This week Freeport of Ventspils is taking part in the Kazakhstan Transport Week events - international exhibition and conferences. Several meetings on future cooperation between the Freeport of Ventspils and the enterpreneurs of Kazakhstan are planned.
"Translogistica Kazakhstan 2022" is the most important transport and logistics event in Central Asia and brings together more than 140 companies from ten countries, including a delegation of leading Latvian companies under a single brand VIA Latvia.
The Freeport of Ventspils in Kazakhstan is represented by the Freeport of Ventspils Authority under the leadership of the Deputy Chairman of the Board Ģirts Valdis Kristovskis and the Manager Andris Purmalis, as well as the port companies "Ventspils tirdzniecības osta" , "Seastar", Noord Natie Ventspils Terminals and "Ventbunkers".
Kazakhstan is currently one of the most strategically important cooperation partners of the Freeport of Ventspils. A significant turnaround in the port's cargo turnover in 2021 was achieved by Kazakhstan coal transit cargoes, which returned to Ventspils after a hiatus of almost a decade and are now the main reason for the increase in cargo volumes.