Electrical system manufacturer HansaMatrix Ventspils, working in the Freeport of Ventspils industrial zone since 2005, experienced record-high level turnover in the past year and currently manufactures more than 100 thousand production units per month. Requests for the company's services are rapidly increasing.
The ability to produce the amounts of goods requested by clients is the company's current greatest challenge.
Record-high turnover
Overall, HansaMatrix group and SIA HansaMatrix Ventspils had a very successful year of growth and development. Another turnover record has been reached after a 3rd quarter with a reported 19.5 million euros, almost two times more than two years ago. At the beginning of 2016, 60 thousand production units per month were produced in Ventspils, but the current number of production units exceeds 100 thousand units. 'ÄúThis growth looks very impressive, but at the same time a lot of work was invested to make this achievement possible. For this, we are thankful to the company'Äôs employees, whose number now is more than 200 and this number is still increasing,'ÄĚ says plant manager Aldis Cimoska (Aldis CimoŇ°ka).
50 different products per month
In the last six months, HansaMatrix clients have been working hard on the development of new versions of existing products. On average 50 different products are produced in the factory a month, and every month there is a new version of a product that has to be manufactured. For example, around the world, and here as well, rapid development is underway in data transmission infrastructure and associated products. They are powerful tools and can provide even faster internet connections, which is important for users.
In recent years, a number of new enterprises have been created in HansaMatrix business segments in Latvia that have also become HansaMatrix clients. An interesting example is the Latvian start-up Gamechanger Audio, which makes sound transducers that have received praise from world famous musicians. The company currently produces new, similar, sound effect devices.
Specialist training
Similarly to other companies in Latvia, HansaMatrix suffers from a lack of industry specialists. To solve this problem, the company has developed a training system. 'ÄúThis system allows us, as the employer, to teach workers the skills and competences that are needed to work in our company. It is also a great opportunity, for employees that can and want to learn more, to contribute to the growth of their career and receive higher salaries,'ÄĚ says Cimoska. The company revealed that following wage inflation trends in the labour market, in January this year the remuneration system has improved, increasing wages to industrial employees, particularly workers with core skills.
Student scholarships
Understanding that good specialists are the basis for the company's development, HansaMatrix group is actively collaborating with higher education institutions that educate specialists in the IT branch. Currently, two students from Ventspils University of Applied Sciences (Ventspils Augstskola) have training at HansaMatrix Ventspils and the company has also granted them scholarships. There are plans to increase the number of traineeships for students. The company henceforth will offer excursions and lections for students, to give them a better idea of what is happening in the emerging industry. The company also provides subjects for final work studies, so that they comply with the requirements of the branch. HansaMatrix Ventspils has also been working with Ventspils Technical School (Ventspils Tehnikums) to offer opportunities to improve theoretical knowledge through practical work.
The ability to produce the required volumes
Increasing demand for the company'Äôs services is currently the greatest challenge for HansaMatrix. The increasing amount of work requires the use of technology to the maximum. Satisfying these requests involves schedule changes, and employees have to change their daily routines to adapt more to shift work features, which creates various difficulties for workers, says Cimoska. Of course, in theory it is possible to refuse work, but in practice that endangers company'Äôs future competitiveness. The manager of the plant compares this process to the operation of a port: 'ÄúLets imagine that a large ship has entered the port of Ventspils, and it requires operative service on a holiday. We could refuse this ship, but it is certain that on a different 'Äď more convenient day for us 'Äď they will choose a different port.'ÄĚ
Big future plans
HansaMatrix group leader Ilmars Osmanis (IlmńĀrs Osmanis) reports that the company'Äôs production volumes are estimated to increase, creating another 30 workplaces. The company'Äôs vision for the future doesn'Äôt stop there. 'ÄúAfter 10 years, HansaMatrix sees itself as one of the Baltic and Nordic leaders in the production of electrical systems. One of the three factories will be in Ventspils, and could provide work for 500 workers,'ÄĚ says Osmanis.
Achieving an impressive production volume increase was possible because of factory workers 'Äď they are more than 200. Depicted here is the work process of HansaMatrix Ventspils production testing sites.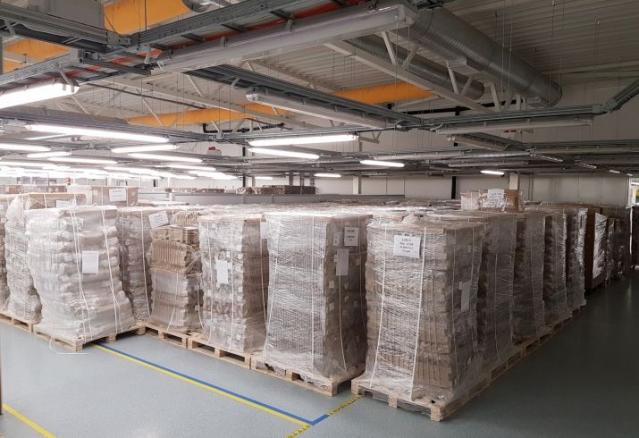 Raw materials in the HansaMatrix Ventspils warehouse are waiting to their turn to manufacture.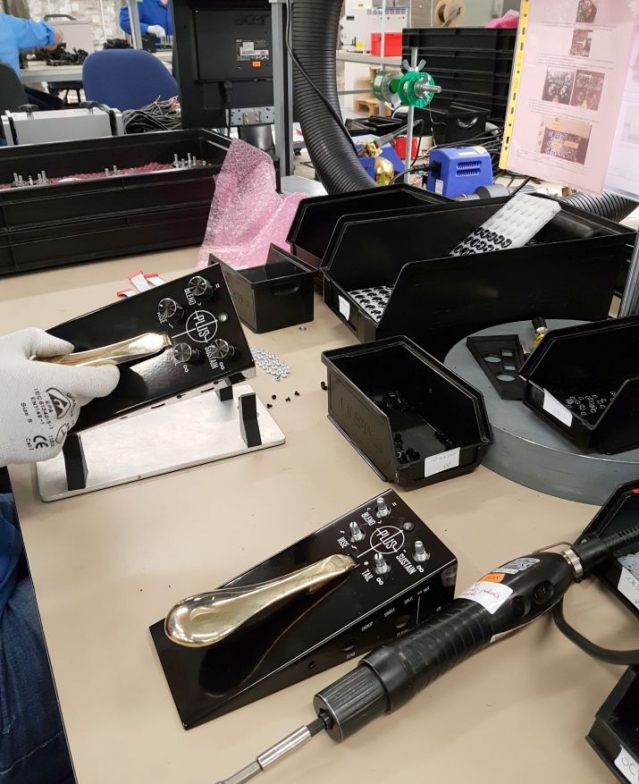 One of HansaMatrix clients is Latvian start-up Gamechanger Audio, which produces world famous sound transducers. Depicted here is the Plus Pedal sound sustainer.