Baltic Forest Trading has been operating in the special economic zone of the Freeport of Ventspils for 16 years and is currently implementing one of the largest projects in its history.
Baltic Forest Trading is a woodworking company founded in 1999 by the Swedish entrepreneur Jan Gustafsson. In 2003, after concluding a land lease agreement with the Freeport of Ventspils Authority, it commenced operations in Ventspils at Rūpniecības iela 18.
The products, which are mainly wall and ceiling wood constructions for modular buildings, manufactured by the company are exported to Scandinavia — Sweden and Norway. The ferry from Ventspils to Nynäshamn exports an average of 150 cargoes per year.
Currently the company is carrying out the second largest project in its history — an approximately 5000 sq.m. large school building is being constructed in Sollentuna near Stockholm where about 500 Swedish students will be learning. The next major project after the Stockholm school building construction project will be a multi-apartment building in Sweden, with one part consisting of six floors and the other part consisting of 11 floors. Smaller buildings in Sweden and Norway are also included in the work plan.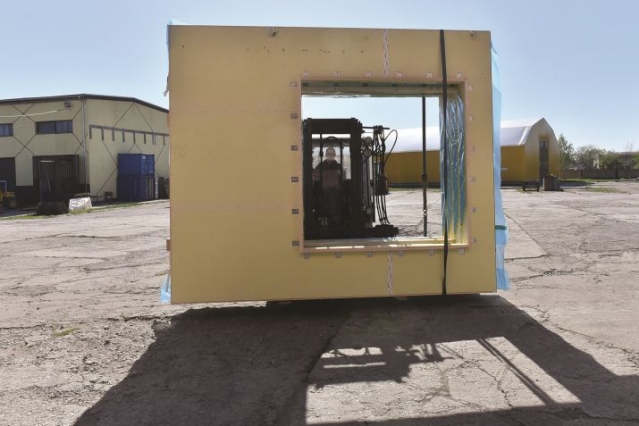 The company staff prepares wood constructions that will be used in the school building.

For a duration of three and a half months Baltic Forest Trading will be developing wall and ceiling blocks for the school building in Sollentuna in Sweden.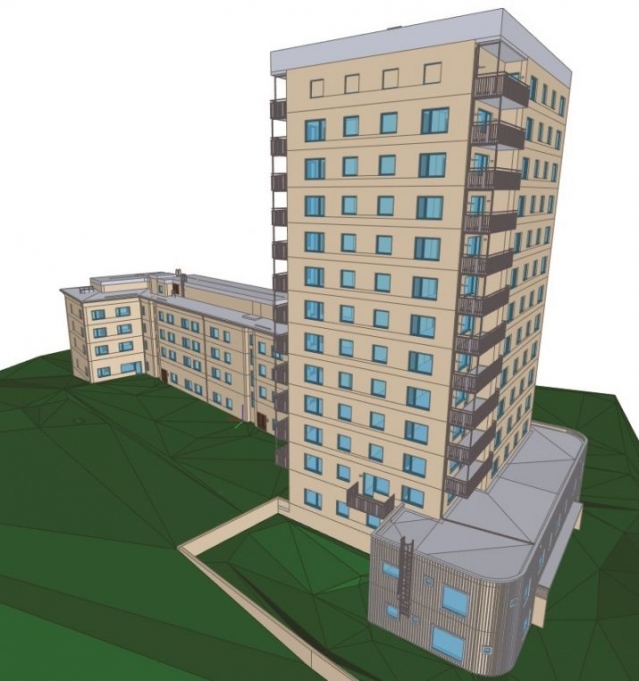 A multi-apartment building in Sweden will be the next large project of the company.