Industrial Sites and Premises

We offer plots of land and industrial premises prepared for lease.
Since the middle of the last decade, purposeful work on the development of industrial areas was commenced. Freeport of Ventspils Authority has built production spaces in the area exceeding 40,000 mĀ², and this area has become home to several tens of Latvian and foreign producing companies. More than 1,700 new jobs have been created over those years.
Contact us, if you want to find the best solution of land and premises for your company in any of the seven industrial areas of Ventspils.
Industrial Areas of Ventspils
(Click on the chosen area for detailed information)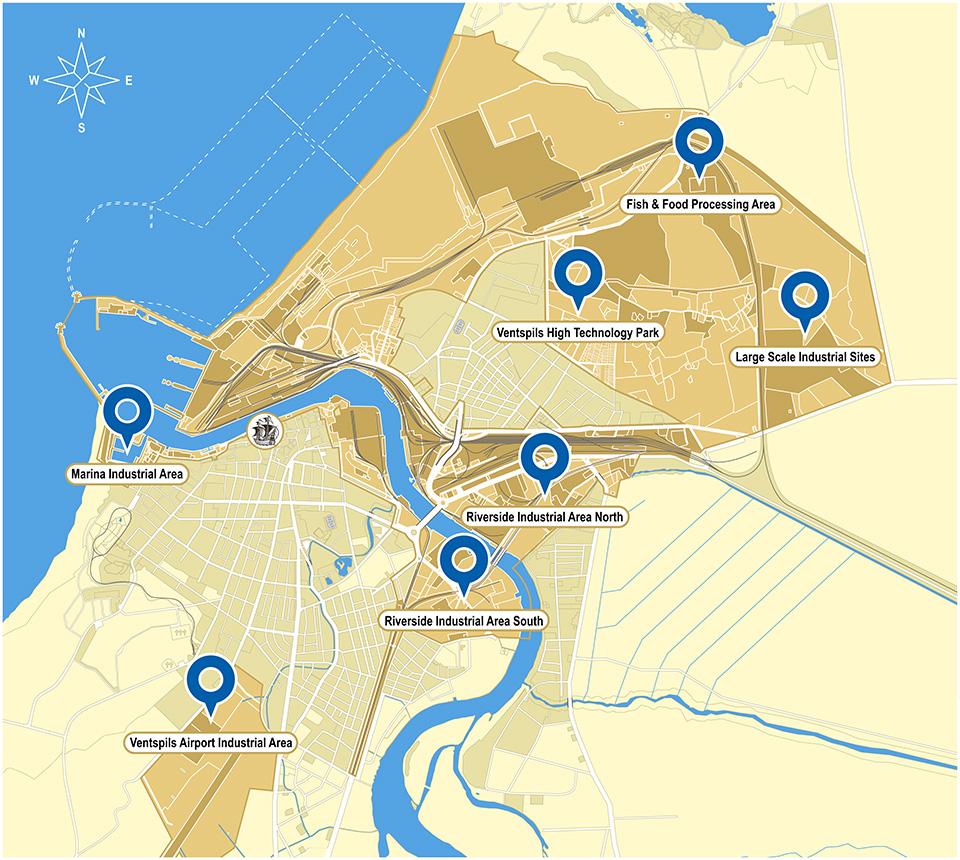 Offer of New Industrial Buildings
Lease Of Territories For Commencement Of Industrial Production
Alongside the current industrial territories, space exceeding 500 hectares is intended for the implementation of new industrial projects in the Port of Ventspils. Prepared plots of land of space from 1 to 100 hectares may be used for the commencement of production in the industrial areas with the option of expansion, if necessary.
We offer long-term cooperation for the development of industrial objects ā€" Land Lease Contracts for the period up to 45 years with the option of prolongation for equal period. Lease payment of the territories equipped for industrial activity is in the amount of 0.25ā€"0.5% of the cadastral value of the land. Upon lease of industrial areas, agreement on creation of additional infrastructure required for the company's development is possible. Land and industrial buildings may be purchased for ownership.
Businesses currently in Freeport of Ventspils
Chairman of the Board of HansaMatrix Ventspils Ilmārs Osmanis:
ā€" We started to build the Ventspils Electronics Factory in 2005, and I wondered: ā€œWho would work in the factory?ā€ In response to this question the city even created a new engineering department in the Ventspils University College, Faculty of Information Technology, and later also the Electronic technician program in the North Kurzeme Vocational Education Competence Center. Due to their skills and proximity, the graduates of these programs are still in high demand.
Forta Prefab board member Ermins Sniedze:
– The decision of the factories creation in Ventspils has largely been taken considering such aspects as the existence of already prepared production space (prepared factory for modular building construction), the existence of the port and its own docks, also the availability of a skilled workforce, as well as the geographical location of Ventspils - the closeness to the potential markets in Scandinavia.